Commissioners In Action
Commissioners In Action
Director, Scott Minnix, Director fifth from right, is joined by his staff, to greet, from left, Commissioners Evelyn Gutierrez, Ed McIntyre, Huasha Liu, Jot Hollenbeck and Commission Chair Shawn Landres during a recent Department Visit.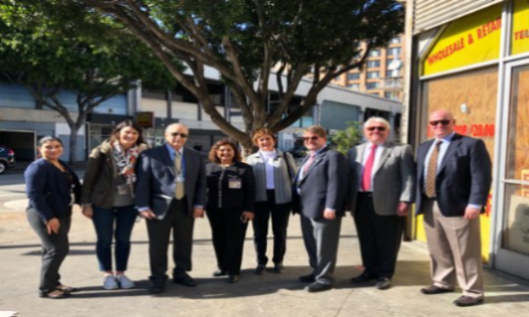 Sheriff, Jim McDonnell, third from right, is joined by Commissioners Rod Gibson, Jackie T. Guevarra, Executive Director of QPC, Commissioners Ed McIntyre, Huasha Liu, J. Shawn Landres, Commission Chair, Will Wright and Glen Joe, Productivity Manager, during a recent Department visit.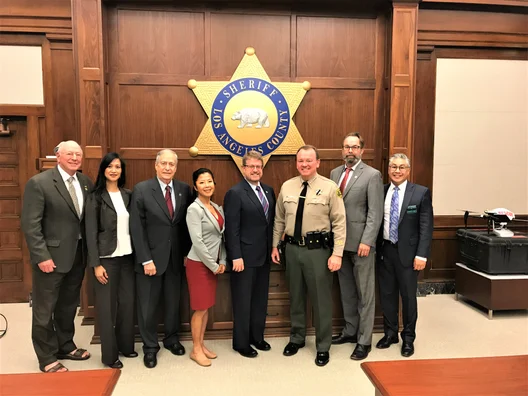 Commissioner Shawn Landres with Monique King-Viehland, Executive Director, Community Development Commission/Housing Authority at the HouseLA Event.