Public Defender
Public Defender
Public Defender Courthouse Check In App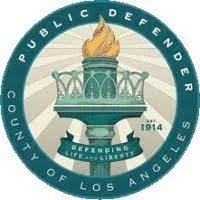 The Los Angeles County Public Defender assists approximately 11,000 clients monthly.  The presence of symptomatic COVID-19 clients in court endangers clients, lawyers, judges and staff.  Clients on bail or their own recognizance are ordered to appear in court, and believe they must appear despite symptoms or a positive test to avoid a bench warrant or bail forfeiture.  In response, the Public Defender developed the "CHECK-IN" APP which 1) screens clients to reduce the risk of spreading COVID-19 within the court system, and 2) manages the flow of clients into the building to promote social distancing.  
Upon arrival, clients are directed to contact the "CHECK-IN" APP via a posted telephone number.  Clients respond to four screening questions based on Centers for Disease Control COVID-19 guidelines.  If all responses are negative, the client is placed in a queue to enter the building.  If a response is positive, the APP identifies the client as needing immediate remote attention.  The client is called and asked to remain outside pending further instructions.  With consent, the lawyer will appear in court on the client's behalf.  Managing the flow of people into the courts will reduce the possibility of a serious outbreak throughout the court facilities and the community at large.
Global Tel Link Virtual Conference Room
Approximately 13,000 people are in Los Angeles County jail awaiting trial or other court proceedings. On any given day up to 5,000 inmates are subject to quarantine periods of 14 days or longer. Inmates are not brought outside their housing unit for court dates, attorney visits, or videoconferences while in quarantine.  This kept us from communicating with our clients, stalled court proceedings and impacted the administration of justice.  In response, the Public Defender and Alternate Public Defender Offices collaborated with the Sheriff's Department and the Superior Court to establish an effective communication system through Global Tel Link. 
The system works by allowing attorneys to schedule an appointment through the Sheriff's Video Visitation System. An automated confirmation email is then sent to the attorney with pertinent instructions for the call and a pass is generated informing the Sheriff and client of the pending appointment.  The client uses a phone in his housing unit to call into a virtual conference room to speak with his attorney. The system has reduced the need for in-person contact while allowing us to maintain attorney-client communication, and reduced unnecessary transportations to court by the Sheriff, also reducing exposure.