Medical Examiner-Coroner
Medical Examiner-Coroner
Medical Examiner-Coroner Takes On Pandemic, Secures Additional Body Storage and Testing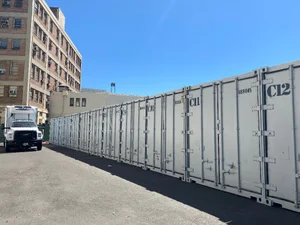 As COVID-19 swept through the world, the Department of Medical Examiner-Coroner swiftly responded to the challenges posed by the pandemic, and immediately prepared for the potential fallout.
At the outset, the Operations Division secured extra refrigerated storage to increase the department's body capacity from 500 to 2000. The supplemental refrigerated storage is a permanent resource the department - and the region - will have if a surge of deaths or catastrophe were to occur in the near future.
Additionally, with the discovery of earlier coronavirus-related deaths in February, the state petitioned medical examiner offices to test decedents who died between December 2019 to March 2020. The request was meant to determine if COVID19 related deaths may have been missed in the months leading up to the pandemic in California. For several weeks, Medical Examiner-Coroner personnel have been working closely with the Department of Public Health to select appropriate cases and submit samples for testing to the Centers for Disease Control and Prevention (CDC).
Finally, at the end of May, the Board of Supervisors directed the Medical ExaminerCoroner to report back with criteria to determine the circumstances under which a recently deceased person may be tested for COVID-19. The Board requested procedures and protocols for testing, regardless of whether the department has taken jurisdiction on the death. Submitted on June 9, 2020, the Medical Examiner-Coroner response outlines criteria in which the department would test decedents (i.e. the person must have had signs or symptoms of COVID-19 prior to death, nasopharyngeal swabs must be taken, etc.).
While the coronavirus continues to change behaviors and approach to life in Los Angeles County, the Department of Medical Examiner-Coroner remains ready to respond to the newest and next challenge.
Contributing editors: Sarah Ardalani, Public Information Officer and Inna Sarac, Productivity Manager with the Department of Medical Examiner-Coroner