Chair's Message
Chair's Message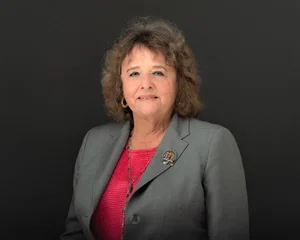 When the new year began, no one could have predicted a pandemic or social unrest. In the past few months, we have all seen the impact of the coronavirus (COVID-19) in on our County, nation, and the world, followed by the tragic death of George Floyd that brought massive protests nationwide. It has been an unprecedented year that we will never forget and undoubtedly will bring economic, civil, and medical changes to our society and government with long-lasting effects for years to come..
Over the past months, we have witnessed County employees from all Departments doing an outstanding job meeting the various challenges they have come across. It has been a fluid situation that has required Department Heads and employees to think outside the box to serve communities in thoughtful and inventive ways. Employees have been meeting this challenge with dignity, compassion, teamwork, and a "can do" attitude. The Commission is proud of all County employees for their commitment and dedication.
Due to the ongoing public health orders, the Commission made the very difficult decision to cancel the 2020 Leadership Conference and the 34th Annual Productivity and Quality Awards (PQA) Program. In the spirit of the PQA, the Commission wants to thank and acknowledge County employees for all their efforts during this unprecedented and challenging time. Beginning with the Summer 2020 newsletter, the Commission will be highlighting the outstanding efforts occurring in County departments during the pandemic. We will also be posting these efforts on the Commission's website. It is a small way to acknowledge the great work being done and sacrifices being made for the benefit of our communities.
On behalf of the Quality and Productivity Commission, a big 'THANK YOU' to our Department Heads and County employees for a job well done. You are all deserving of the Gold Eagle Award! We are proud to be part of the County family.
Sincerely,
Jacki Bacharach

Chair